Our LPG boiler installation services are available in Dudley and the nearby areas.
Are you looking for a heating engineer in Dudley to assist you with the installation of a new LPG boiler? For a free quote, get in touch with our Dudley LPG boiler installers on 0330 1132 248.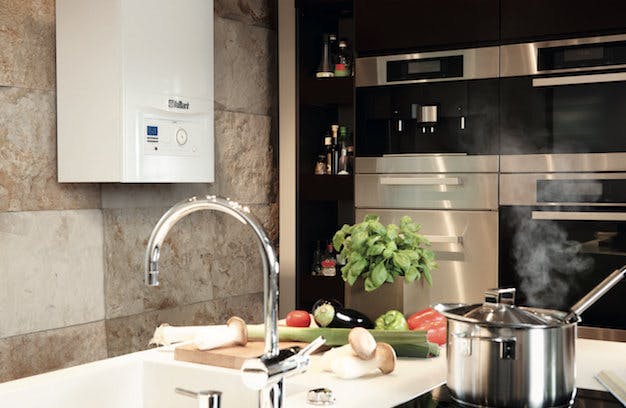 Installation of LPG boilers across Dudley is one of our specialities
You've come to the correct place if you're a homeowner in Dudley searching for an LPG trained gas engineer to install a replacement LPG boiler in your home, or if you're looking to transfer from another fuel to LPG. Bog Standard Plumbing's gas engineers are fully qualified to install LPG boilers.

We're also available to help you choose your new LPG boiler if you haven't already; whether you have a two-bedroom house that requires a powerful enough boiler for just two people or a five-bedroom house that requires a powerful boiler for six, we're confident that we can assist you in finding the right boiler for your needs.
We'll try to install your new replacement LPG boiler at a time that's most convenient for you; we're flexible so you don't have to be!

LPG boilers operate similarly to gas boilers, with the exception that the fuel is stored on-site rather than coming from the grid. That's why, when we install a new LPG boiler, we'll also install (or inspect) an LPG storage tank, and if you haven't already, we'll assist you in contacting local LPG suppliers to ensure you never run out of fuel.
For a free LPG boiler installation quote in Dudley, contact our gas engineers today.

Installing an LPG boiler In Dudley has a Number of Advantages.
There are a few fuel choices for homeowners who are not linked to the mains gas supply, such as oil-fired boilers.
However, there are a variety of reasons why we recommend an LPG boiler...
LPG boilers are significantly less expensive than some oil-fired boilers.
While LPG is more expensive per unit than oil, it is far more efficient, therefore installing an LPG boiler will save you money on your heating expenditures.
Modern LPG boilers have a 90% efficiency rating, which means that for every £1 spent, just 10p is wasted. Compared to oil-fired boilers, LPG boilers are often smaller and quieter.

Are you looking for a new LPG boiler? We even provide a few financing options for you. Click here to contact us, or use the information below to contact us.

For a new LPG boiler installation in Dudley, contact our gas engineers.
Do you want to speak with one of our gas engineers in Dudley about installing a new LPG boiler? Please contact us by filling out our contact form, sending us an email at info@bogstandardplumbing.co.uk, or calling us at 0330 113 2248. We hope to hear from you as soon as possible.