If you're based in Harborne or the surrounding areas, here are a few things you should know about underfloor heating, whether you already have it installed or are considering getting it installed in your home.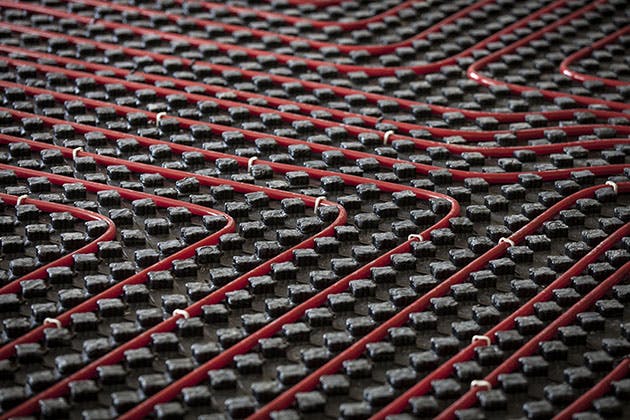 Is it important to service underfloor heating?
Underfloor heating systems do not need servicing as much as central heating systems. This is due to the fact that they are simple to operate once installed. They do require attention from time to time to ensure that they are functioning properly, and you may have a few issues, but we are convinced that these can be resolved if they occur.

Electric Underfloor Heating System Maintenance in Harborne
Ensuring that your electric underfloor heating is properly installed is the most vital step, after this, it will require very minimal maintenance. When electric underfloor heating is not installed properly, it can cause a lot of problems. Our heating engineers are qualified to complete all installation projects to the highest standards and satisfy your requirements, and they have plenty of expertise.

Wet Underfloor Heating Systems Maintenance in Harborne
You can easily check the pressure and flow rates of the water on your wet underfloor heating system to ensure it is in good operating order. Again, this type of system requires very little upkeep, but if you do require assistance, we are here to help.

What is the expected lifespan of underfloor heating?
The most significant benefit of underfloor heating is that it is known to last a lifetime and offer you and your home long-term, reliable heat. You can rest easy that your heating system will not need to be replaced anytime soon.

What happens if my underfloor heating needs repairing
in Harborne?
If you have any problems with your heating system, you can rest confident that we will gladly repair it for you. Repairing underfloor heating problems is simple, and we make sure all tests are completed so you don't have to deal with any more discomfort. All repair work is conducted with minimal disruption, ensuring that you are not inconvenienced further.

Got any more questions or want to book an underfloor heating repair in Harborne?
If you'd like to contact us about underfloor heating or anything else gas-related, please fill out our contact form with any extra information and we'll get back to you as soon as possible, or call us on 0330 113 2248 for an immediate response and to have your questions answered right away.
We cover Harborne & the surrounding areas & we would be happy to help with any problems you may have.