It's easy to see why boiling water taps are growing more popular with instant hot water at the turn of a handle. Is this, however, the end of the kettle? The majority of adult Britons drink tea or coffee every day, multiple times a day, and if every family replaced their kettle with a boiling water tap, the kettle would soon be obsolete. In this blog, we discuss the benefits of installing a boiling tap in your property.

If you're based in Bromsgrove, Harborne or the surrounding areas why not check out our plumbing services for more information or get in touch on 0330 113 2248 to book a boiling tap installation.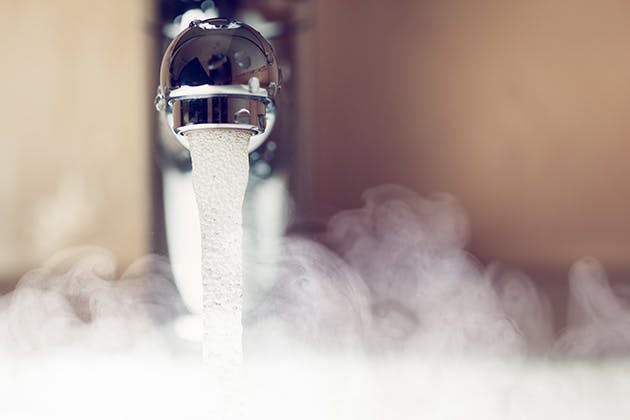 A hot water tap not only saves time but also water. Most of us overfill the kettle every time we use it, and the leftover water from the previous boil is occasionally emptied and replenished with freshwater, so you can understand how much water and energy is wasted while using a kettle.

So it's past time for the kettle to be replaced with a more modern and convenient upgrade. Boiling hot water kettle taps are fantastic for steaming veggies, preparing pasta, and producing an instant noodle snack in a fraction of the time it takes to boil the kettle.

The Benefits of Installing a Boiling Water Tap in Bromsgrove or Harborne
Do you want to know if an instant boiling water tap is good for you? These amazing advantages could be enough to persuade you to sacrifice the kettle and update your kitchen tap.

Convenient
Boiling water taps deliver instantaneous hot water, eliminating the need to wait for the kettle to boil, saving time - great for running around on busy workday mornings or making hot beverages for guests. Also, if lifting and pouring a kettle is difficult for you, you may discover that a boiling water tap is much easier and safer to use.

Water and Energy Conservation
Boiling a kettle is less energy efficient than using a boiling water tap, however, this varies depending on how often you boil a kettle in a day. You'll use less water as well because you'll only pour what you need.

Less Clutter
Installing a boiling hot water tap eliminates the need for a kettle, freeing up space on the worktop and providing a clutter-free appearance. Great for minimalist homes!

It's Completely Safe
Some individuals are scared off by the concept of using a boiling water tap due to safety concerns. However, there's no need to be concerned because most boiling water taps have built-in safety mechanisms.

Get in touch with our boiling tap installers in Harborne & Bromsgrove
If you need a plumber in Harborne, Bromsgrove or any of the surrounding areas, please call us on 0330 113 2248 or send us a message through our contact form and we'll be with you ASAP. Remember to take a note of our number so you've always got a plumber in the Harborne area to rely on.
Thanks for reading if you're based in the Harborne & Bromsgrove areas we hope to hear from you soon!