If you've heard that your boiler should be serviced regularly, you're probably wondering how regularly this should be! Well, if so, the team at Bog Standard Plumbing are here to tell you just how regularly you should get your boiler serviced... Take a look at boiler servicing here at Bog Standard Plumbing. Alternatively, you can call us on, 0330 113 2248.
During the Warmer Months
It's always great to plan ahead! As warmer months are approaching and with fewer homes using central heating with hotter weather, now is a great time to get your boiler serviced. Why? Because it's much likely you'll be able to book an appointment for a fully qualified Gas Safe registered engineer to take a look at your boiler. It is common for Gas Safe registered engineers like us here at
In addition to this, they are much less busy, meaning your boiler will be serviced much sooner. On top of this, having your boiler in Stourbridge serviced during the summer means that your home won't suffer from the cold weather, should your Gas Safe registered engineer find any problems and faults that need repairing.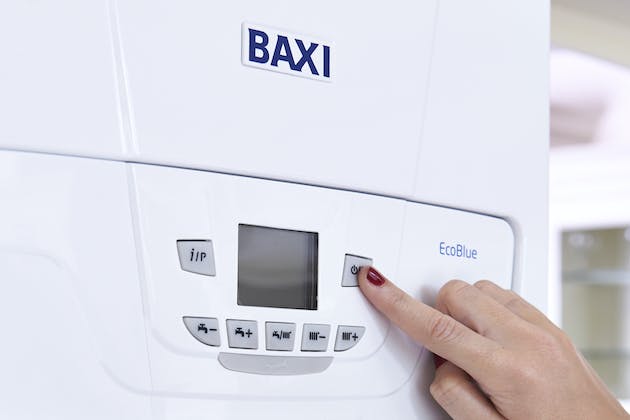 On an Annual Basis
It is typically recommended that your boiler is serviced on an annual basis. This is also a legal requirement for landlord's and their properties. Having your boiler serviced on an annual basis is regular enough to ensure that everything is in working order and to prevent any future problems and faults from occurring.
In addition to an annual basis boiler service, it is usually the requirement of many boiler manufacturers and their offers with extended warranties and guarantees. This is most evident with newer boilers, where the manufacture requires an annual boiler service to stay compliant with the warranty/guarantee agreement.
When Moving Home
If you've recently moved house, it could be a good idea to have a Gas Safe registered engineer perform boiler servicing on the boiler in your new home. Why? Because it could be the previous owners hadn't had the boiler serviced for longer than the annual basis and thus, leaving any potential problems with the boiler behind - Ready for when you move in.
Having the boiler serviced in your new home means that if any problems or faults with the boiler were ignored or unnoticed by previous owners, you can identify them before it becomes too late and becomes an expensive repair in your new home.
Annually for Landlords
Landlords are responsible for having the boiler in their property serviced on an annual basis. This is a legal requirement. If you're a landlord within the areas we cover, such as Stourbridge, Harborne, Dudley, Bromsgrove and other surrounding areas, then get in touch via the contact details below and let us carry out your boiler servicing needs.
Now that you're aware of the meaning of 'regular boiler servicing' why not find out how we can help with boiler servicing? Take a look at the contact details below and get in touch with us.
Need your boiler serviced in Stourbridge?
If you require any of our services, possibly even boiler servicing, why not find out how we can help by getting in touch? You can reach us by sending us a message via the contact form on the website. Alternatively, if you'd like to send us an email, you can do so via our email address at, info@bogstandardplumbing. Finally, if you'd like to simply call us, please call us on our phone number on, 0330 1132 248.