Boiler breakdowns are no fun any time of the year, but the worst possible time of all is when it's cold outside. During the winter months, we rely on our boilers more than ever, and if something goes wrong we really feel the repercussions of no heat or hot water. If your boiler has been showing no signs or hints of problems but suddenly won't work in winter, it could be due to its condensate pipe freezing over. Our blog post takes you through how to successfully fix a condensate pipe. Keep reading this blog post to find out more!
At Bog Standard Plumbing, while carrying out boiler repairs in homes across Stourbridge, Dudley, Harborne, Brierley Hill, and Oldbury is something we do regularly, some repairs can be undertaken by homeowners without our help. So if your condensate pipe is frozen, this guide is exactly what you need to fix it - without having to call out a heating engineer.
If you have a combi boiler, you'll have a condensate pipe. We explain more below about what they are, how to find yours and how to fix it.
How a condensate pipe works
The condensate pipe plays an important part in dealing with recycled flue gases within your combi boiler. Having some of the gases used to heat your radiators and hot water reused makes your combi boiler much more energy-efficient - which is better for both the environment and for your bank balance.
In order for gases within your system to be recycled, their temperature must be cooled down, which can create a lot of condensation. The condensate pipe exists to help drain this water safely away into your property's drainage system. So far, so good, but when the temperature drops outside this water are in danger of freezing, causing the pipe to block which will signal to your boiler to stop working. It does this to prevent boiler damage and as a safety precaution. The only way to fix your boiler is to fix your condensate pipe - and this is done by safely thawing it out.
Fixing your condensate pipe: a few simple steps
If you've never noticed your condensate pipe before, now is your chance to be introduced. You should be able to locate it fairly easily, as all condensate pipes are plastic, whereas the other pipes around your drainage system will be metal. In size, your condensate pipe is likely to be between 22mm and 32mm, and while there may be flat parts, the pipe is likely to be at quite a sharp or steep angle. This is to ensure proper drainage and to prevent other water from travelling up it.
How can I safely thaw my condensate pipe?
Pour some warm water into a jug. It's important that the water is only warm, not hot, as boiling water can damage the pipe. It can also be dangerous, should you fall or spill some over yourself.
When you've located the condensate pipe, pour the water over its length, repeatedly, until you hear a gurgling or trickling sound. This is symbolising that the water is thawing and beginning to flow again.
If you don't hear anything, a hot water bottle can sometimes do the trick, so put one over the pipe to help defrost the ice within.
Once the pipe has thawed out, your boiler should once again be in good working order - but do not try to reset it before you have taken the above steps...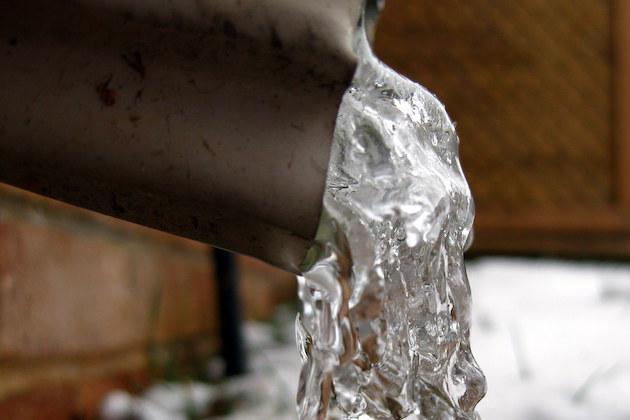 Is my condensate pipe likely to freeze again?
Unfortunately, it is possible for your condensate pipe to freeze whenever temperatures drop below 0. When the weather drops again, there's nothing to stop the same thing from happening - and the winter season can span for many months here in the UK. However, there is something simple you can do to reduce the risk of this happening.
Insulating your condensate pipe is fairly straightforward, quick and inexpensive. If you're happy to attempt this yourself, all you need to do is buy some foam lagging tubes from your local DIY store. These tubes can then be fitted around your condensate pipe, offering some protection and insulation from the cold elements.
Need a professional boiler repair in Stourbridge?
At Bog Standard Plumbing, our expert team can help with all elements of boiler repair and maintenance. So if you're not sure about dealing with pipes and insulation yourself, or if something else has gone wrong with your central heating system, just get in touch.
We work across Harborne, Brierley Hill, Oldbury, Dudley and Stourbridge - happy to serve our local communities. Our team is fully qualified and Gas Safe registered, offering our customers peace of mind that we have the skills and experience required to work safely with gas central heating systems.
Our service is trustworthy, professional and 100% reliable, without exception. If you need a hand, just call us on 0330 113 2248, email us at info@bogstandardplumbing.co.uk or send us a message here on our website.