There are a number of ways to improve the efficiency of your boiler in Harborne, Stourbridge and Bromsgrove or Dudley. You can find out how in our blog post.

You use your boiler every day, so wouldn't it be good to know yours is working as efficiently as possible for you? Efficient boilers work faster and more effectively, and because of this they also save you money on your energy bills, which is especially relevant in the current energy crisis that we're in! At Bog Standard Plumbing, with our years of experience of boiler installation, maintenance and repair, we've learned all about the best ways to improve boiler efficiency, so read on to find out more!
Book a boiler service
Getting your boiler serviced is one of the best ways to ensure its efficiency - and it's so easy to arrange. We recommend a yearly boiler service, which is something that's guaranteed to help your boiler perform as well as it can. During a service, your Gas Safe registered engineer will inspect all elements of your boiler to make sure they're safe and working as they should. They can also pick up on any small issues that are preventing your boiler from working efficiently. Dealing with small problems then and there helps both with boiler efficiency and with stopping the problem from growing and resulting in a boiler breakdown and expensive repair.
What's more, your engineer will also clean inside your boiler during its service. This results in all dirt, dust and debris being removed that has built up over time and affects how well - and efficiently - your boiler performs.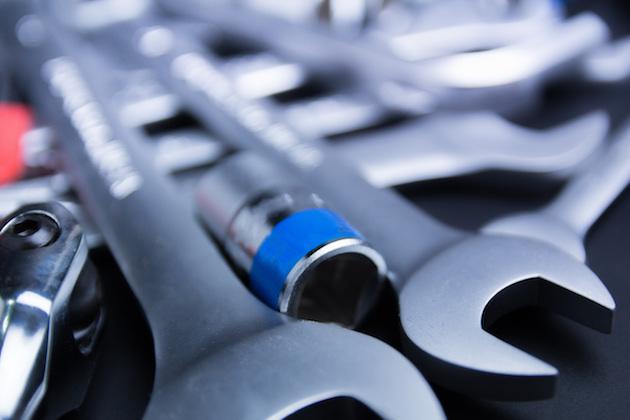 Insulate your pipes
Getting your pipes insulated is something most people can do themselves fairly easily. Once done, your pipes will start off from a warmer point than previously and therefore work faster and more efficiently. Insulating your pipes also help protect them from freezing in the winter months. Simply buy the foam lagging from your local DIY store (be sure to measure the size of your pipes first), and fit the tubes around your pipes.
Bleed the radiators
Bleeding your radiators can help them heat up faster and resolve the issue of cold spots on them. When they work more effectively, you should notice a reduction in your energy bill from their improved performance. You can bleed your radiators yourself with a radiator key.
Consider a brand new, A-rated boiler
Despite following the above steps, sometimes boilers still don't work efficiently enough, which can be due to their age and limitations in performance. If your boiler is approaching 10 years old, requiring repairs or not heating your home efficiently, it might be time to think about having a new boiler installed.
A boiler service is a good opportunity to check the efficiency of your boiler and its parts and ask your engineer about options for new boiler installation. New A-rated models are proven to be much more efficient than older ones, so if you choose to upgrade you'll enjoy lower energy bills following the installation of your new boiler.
Need help with your boiler in Harborne, Stourbridge or Bromsgrove or Dudley?
Whether you'd like help making your boiler more efficient or wish to discuss our trusted boiler installation service, simply get in touch and we'll do our best to help. You can call us on 0330 113 2248, email us at info@bogstandardplumbing.co.uk or complete our short online contact form.