Extending the lifetime of your boiler is a great way to spend less on your central heating if you're thinking about how to manage your central heating in the long term. Boilers typically last up to 10 years, but by learning some tips from the team here at Bog Standard Plumbing, you may even be able to extend this.
If you've started to hear sounds like kettling or whistling coming from your boiler, or if you're having to pay for expensive boiler repairs on a regular basis, then you should think about getting a new boiler installed at your home in Stourbridge. But how do you go about extending the lifetime of your boiler?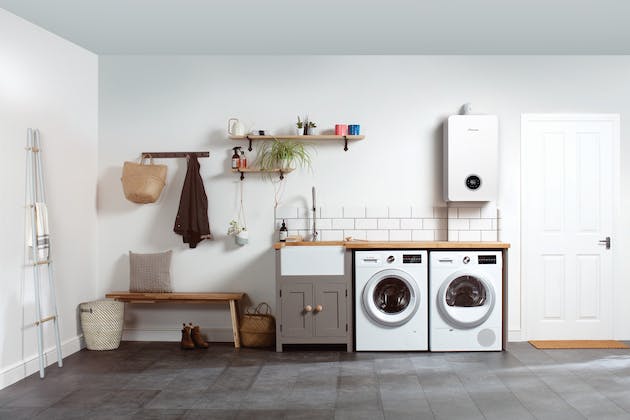 Everyone wants to spend as little money as possible on their heating expenses, especially considering the present fuel and energy prices. That is why it is critical to do all necessary to guarantee that you are getting the most out of your boiler and not needing to replace it more than twice a decade.
How long should my boiler be expected to last?
In reality, the typical lifespan of a boiler is between 10 and 12 years. However, if you maintain your boiler properly, you may be able to prolong its lifespan by a few more years. Some of these boiler maintenance ideas are provided below...

Tips for extending the life of your boiler
1. Make sure you book a boiler service at least once a year.
One of the most essential things you can do to make your boiler last longer is to schedule an annual servicing.

2. Powerflush your radiators
Power flushing and bleeding your radiators may clean the system and reduce stress on your boiler by causing it to work less hard. This is particularly important in an open system with a conventional boiler, and must be done by a qualified heating engineer.
3. Get a magnetic filter
If you've never had a magnetic filter installed, they capture sludge and pollutants from your central heating system and will make your central heating system and pipework run much more efficiently.
4. Use inhibitor liquid
This can assist to reduce scale in the system, which is beneficial in areas with high limescale. Limescale buildup does depend on whether your home has hard or soft water, but limescale may be a serious concern for certain people with hard water in their homes.
5. Use the boiler on a regular basis, particularly in the summer.
This may seem counterintuitive, but if the equipment is not utilised on a regular basis, it may break. To keep your boiler in good operating order, you should operate it on a regular basis.
6. Use pipe lagging in the colder months
This refers to outside pipes, such as the condensate pipe, which may freeze during the winter months. This is a common issue, and plumbers and heating engineers are in high demand throughout the winter. You may completely avoid the problem with some easy preventative maintenance.