With energy costs depleting our disposable income, there's no doubt that you'll want to know how to improve the efficiency of your central heating system. Heating accounts for over 60% of your energy use in your home; the more efficient your boiler, the cheaper your heating costs will be. At Bog Standard Plumbing, we go through a few things to help you figure out how to make your central heating more efficient so you can save money on your energy costs in 2022.

Don't be too quick to switch your energy provider!
With the current price of fuel and energy prices in general booming to a point that's more expensive than we've ever seen in the UK, it seems that cheap energy packages have become a rarity in recent months. That's why it might seem pointless for most homeowners to switch energy providers in this current climate.
However, if you haven't switched suppliers or tariffs recently, or if you were transferred to a new provider after your old one closed, you're undoubtedly paying out-of-contract prices (also known as a variable or default tariff). These have historically not been particularly good value, but they are currently some of the cheapest rates, so it's worth keeping your current energy plan for the time being.
There are currently very few, if any, companies providing new fixed rates worth switching to given the climate. Fixing a contract does come with a predetermined time of price assurance - but at a cost. However, considering that costs will be rising again when the price ceiling takes effect in October, it's worth keeping a watch out in case your supplier advertises a fixed package that will suit you.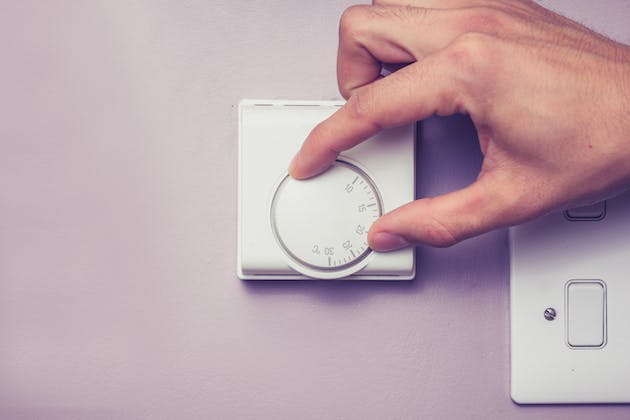 Replace inefficient energy appliances with modern, efficient ones
When replacing an electrical item, use the most energy-efficient model available to you to reduce your power expenses. Refrigerators, freezers, tumble dryers, washing machines, dishwashers, and built-in ovens are examples of such equipment. We often evaluate if an appliance is energy efficient based on its EU energy-efficiency rating, but you can also test energy consumption in a method that matches how you really use the various appliances, allowing you to discern more precisely which ones consume less energy.
For example, two of the most important factors influencing a washing machine's energy and water consumption are its capacity and how well it cleans.
Furthermore, heat pump tumble dryers are more expensive than cheaper condenser and vented machines, but they may readily pay for themselves in energy savings in only five or six years.
In the same way, selecting an inefficient dryer can add a large amount to your annual expenditures, and much more over the duration of its life.
Freestanding fridge freezers are less expensive to operate than bigger American fridge freezers. Add in the fact that American models are typically a costly investment in and of themselves, and they may easily cost hundreds, if not thousands, more than a freestanding model.

Insulate your home - even in the summer!
When it comes to insulation, it's likely that we could be doing more even in the warmer months to keep our home warm and cosy in the evenings. If you have a loft cavity that has not been extended, insulating it can help you save you almost £300 each year! In a typical non-insulated three-bedroom semi, laying loft insulation to a thickness of 270mm may save £135 per year on energy costs since less heat is lost via the roof, and insulating cavity walls can save up to £155 per year in a semi-detached property. Although more expensive to install, solid-wall insulation might save you £210 in the same style of dwelling.
Invest in a new, A-rated efficiency boiler
You may not have realised it, but operating your home's central heating with an inefficient boiler is likely to cost you a lot more you extra money than you might have thought. The vast majority of modern boilers are A-rated, which means they are more than 90% efficient, whereas G-rated boilers, for example, are up to 70% less efficient! If the efficiency of your boiler diminishes over time, which it is very likely to do, you may notice a sharp increase in your heating costs.