Unfortunately, the boilers that heat our home, might be a significant source of safety risk in various instances, and the team at Bog Standard Plumbing and happy to go through these with you in this blog post to ensure that your boiler is not causing a potential hazard in your home.
Your boiler is an important and vital aspect of heating your house and making it a more pleasant environment for you and your family to live in. While you might think that your boiler is functioning fine, there are some signs that might indicate that it is actually a safety hazard in your home.

Your boiler not only emits the hazardous gas byproduct carbon monoxide. It is also powered by natural gas, which is exceedingly combustible. Carbon monoxide poisoning, gas fires, and explosions are all potential hazards.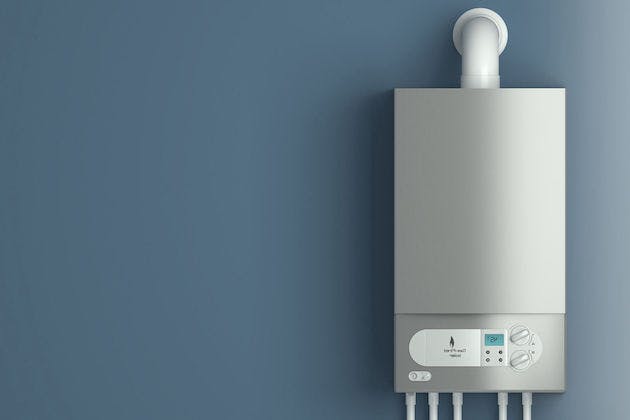 The good news is that contemporary boilers have several fail-safes to defend against such events and are constantly inventing to lessen the hazards. Even if a contemporary boiler is malfunctioning or broken, sophisticated mechanisms are meant to shut it down when a significant issue is identified. It's important to remember that a gas boiler is only as safe as the heating specialist who installed it. To install or service gas boilers, only choose Gas Safe qualified engineers with a good reputation.
What are the warning signs of a faulty boiler?
If you're worried about your boiler, keep an eye out for the warning indications indicated below. These warning flags may indicate that your boiler is posing a risk to you and your family's safety. Is there a stench of gas? Act quickly if you notice or smell gas in your house. Smelling gas is a boiler warning sign that your boiler isn't working correctly. To keep your family and home safe, if you smell gas in your house, please follow the recommendations on the National Grid website.
Noisy pipes, pipework or radiators 
Metal pipes can make creaking, groaning or gurgling noises as they heat up with hot water and expand. The reason for this is that they rub on other surfaces, such as walls, flooring and brackets. It is worth checking out the pipework to make sure it is secured correctly and cannot move. This can solve a lot of odd noises with your pipework. Other causes of noise in the central heating pipes can be attributed to air in the system. Light tapping noises, clicking noises, or even a gurgling type sound can be caused by radiators that require bleeding. This is easily solved by opening the bleed valve to allow excess air to escape. Another symptom of air in the system may be that the radiators are not heating up correctly, or as well as they should. Loud banging noises in the copper pipes could be caused by the boiler's thermostat set too high which is a symptom of overheating. Turn down the thermostat to see if that helps solve the issue. This is the most likely cause of banging pipes in a boiler installation.
Signs that your boiler is unsafe include
Feeling headaches and nausea when you are around your boiler
If your boiler has shut down unexpectedly on its own
Signs of burning or black stains on or around your boiler
Excessive condensation in the area containing your boiler
Are you concerned about the state of your boiler? Get in touch!
If you believe you require a new boiler, Bog Standard Plumbing provides a Gas Safe boiler installation service at a reasonable price. Our boiler installation service in Stourbridge includes all elements of the installation, including assisting you in selecting the best boiler system for your house. Our installation service prioritises safety, and we only install safe and dependable boilers.