While plumbing and heating are both covered under the same area, problems aren't always able to be resolved by the same tradesperson. We explain when you should contact a plumber and when you should call a Gas Safe registered heating engineer in this blog post.
Your home's plumbing is an important component of what makes it a pleasant, warm, and comfortable place to live. Plumbing refers to everything related to your home's pipes and water, and when something goes wrong, it may cause tremendous interruption to your day.
The same can be said for your heating system since no one wants to be without a functioning boiler. We all rely on things like a functional toilet, a comfortable house, and hot running water, and when these stop operating, panic can set in. Whether the plumbing or heating problem is severe or tiny, you'll want it repaired as soon as possible so that life can return to normal and you can be at peace at home.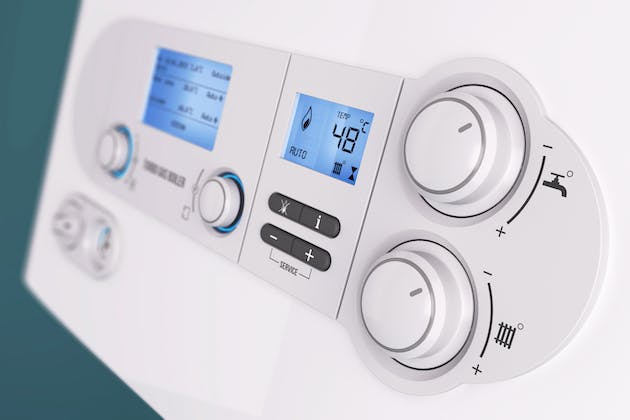 When should you contact a plumber?
If anything goes wrong with your home's pipes or water appliances, you should call a plumber. A plumber is likely to have the necessary expertise, skills, and understanding to thoroughly check a broken dishwasher or washing machine, as well as a leaking or burst pipe. Plumbers may also replace faucets, repair showers, construct bathroom and kitchen sinks, and service toilets. A plumber will assess the problem in your home and repair or replace any necessary components. They will explain everything that is going on, estimate repair timelines, and work with you to restore the health of your home's plumbing.

When should you contact a heating engineer?
Heating professionals are the only people who can work on your central heating system. This normally refers to your gas boiler, but it also includes any radiator or thermostat repairs that you may require. While a plumber has numerous skills, if they haven't fulfilled heating certifications such as their Gas Safe registration, they will be unable to operate safely on your gas central heating system.

Is it possible to be both a heating engineer and a plumber?
Absolutely! At Bog Standard Plumbing, our experts are both plumbers and heating engineers. However, this is not the case for all tradesmen. That's why you should always examine the tradesperson's abilities and expertise before hiring them. Bog Standard Plumbing have extensive plumbing knowledge as well as being Gas Safe qualified heating engineers. So, whatever you require, we can help you with your plumbing or heating problem!

What is the significance of being Gas Safe registered?
Being Gas Safe registered is vital since it demonstrates that an engineer's credentials and expertise have been examined and approved. It ensures that an engineer has the necessary professional knowledge and abilities to operate safely with gas appliances in your house, including boilers. At Bog Standard Plumbing, we are proud to say that all of our engineers are Gas Safe registered.