If you live in Bromsgrove, Stourbridge, Dudley, or Harborne and want to upgrade your home heating system, consider installing a smart heating system.
Bog Standard Plumbing can install, maintain, and repair any Smart heating thermostats and central heating systems in the Stourbridge region. We've compiled a list of frequently asked questions for any clients considering Smart Controls for their home's central heating. If you want to learn more about the Smart Heating Controls we offer, please give us a call at 0330 113 2248!
Here are the answers to a few key questions: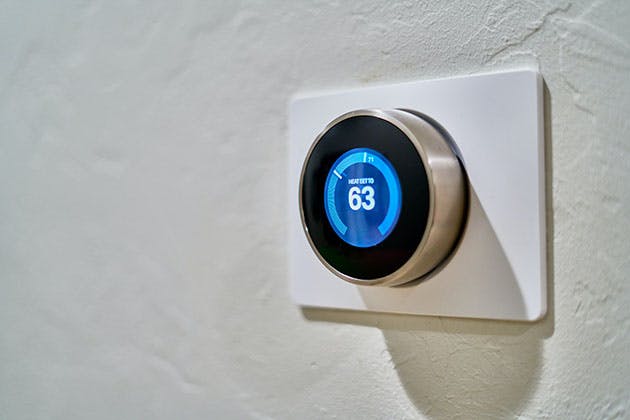 What exactly is smart heating?
Smart heating is a term that refers to a heating system that you can fully control from anywhere. Smart heating, which uses cutting-edge technology, allows you to operate your home's central heating from your cell phone. This is really handy for households who wish to save money by turning off their heating when they are not at home and turning it back on when they are home!

How can I install a smart heating control system in my home?
Because smart heating controls must be linked to your boiler and central heating system, you must employ a Gas qualified professional to install them. You can rely on our engineers at Bog Standard Plumbing since they are extremely skilled and, of course, Gas Safe registered. This indicates that we have completed the required training and are qualified to install, repair, and service any heating appliances such as boilers, radiators, and thermostats. If you'd like to learn more about the Smart Control solutions we provide, please visit our smart controls service page!

Is a smart control system capable of controlling both my hot water and my heating?
In a nutshell, yes. Any new smart control system that we install can regulate both your hot water and your central heating system, but only if you have a hot water tank installed.
Will Smart thermostats work with my old boiler, or will I need to replace it?
You'll be relieved to learn that the majority of smart thermostats will function well with your existing boiler, eliminating the need to spend thousands of dollars on a completely new one! Installing our Smart Controls will enable you to maintain effective home heating while saving energy as well as money.

Is it possible to manage my heating from anywhere?
The best thing about smart thermostats is their capacity to provide you complete control over your heating even while you're not even in the country! Our technology is Wi-Fi compatible as well as smartphone compatible. That means you can control your central heating from anywhere, be it at work or even abroad! Of course, Smart controls allow you to change settings manually, so if you're at home, you can alter the settings in an old-fashioned manner if you like.

Any more questions?
Do you have any additional questions for us? If so, please contact us today by phoning 0330 1132 248 or sending us a quick message via our contact form, and we will respond as soon as possible. Stourbridge, Harborne, Dudley, and Bromsgrove are all served by our heating engineers.