On average, a traditional gas boiler should last anywhere between 10 and 15 years – if it's looked after! If you have found that your boiler can barely last 8 years before it needs to be replaced, Bog Standard Plumbing highly recommend that you read this blog post. We've provided a list of top tips for all of our customers across Stourbridge, Harborne, Dudley and Wolverhampton to extend the lifetime of their boilers.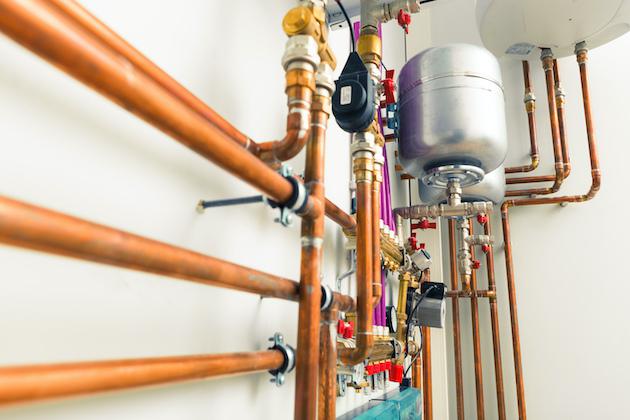 Tip #1 Get your boiler serviced annually!
Getting your boiler serviced by a qualified heating engineer at least once a year is important. Why? Heating engineers can highlight issues early on that could potentially cause significant boiler downtime in the future and more importantly, can get them fixed. If the issues are left, it could end up costing you a small fortune as you seek an engineer to repair/replace your broken boiler.
Tip #2 Recognise the signs of a boiler repair
Are your taps failing to produce hot water? Are your radiators always cold? Is your pilot light orange, not blue? Is your boiler making loud, strange noises that it didn't make before? It's good practice to recognise the signs of an imminent boiler break before the entire system falls into complete disrepair. If you notice any of these signs, please give our Stourbridge-based engineers a call so we can make an official diagnosis.
Tip #3 Run the boiler only when necessary during the winter
It's common during the winter to leave the heating on full blast, all day, every day. Rather than do this, we'd recommend to:
Switch the central heating off whilst you're out and set it to turn on maybe an hour before you're due to arrive back home – enough time to warm up the house.

Rather than turn the thermostat to its highest setting, try and maintain a constant temperature and warm the house up slowly.

The above will ensure that the boiler/central heating system is working at a steady rate and its parts/processes aren't placed into overdrive.
Tip #4 Turn the central heating on periodically during the summer
This might sound like an odd suggestion. We all look forward to the summer months because it means we can switch off our heating and save money on our expensive energy bills. Yet, by turning on the heating for a couple of minutes once a month over the summer, you can guarantee that you'll reduce the potential of a boiler breakdown.
Why? As our boilers and central heating systems are switched off, grit slowly builds on the boilers pump. If this grit is left to build up over time, it can infiltrate the system entirely and stop the central heating from turning on during the winter, resulting in the need for an expensive boiler repair!
Get in touch with our gas engineers in Stourbridge
We hope this post helps you extend the lifetime of your boiler! Moreover, if you need to book in a boiler service or are in need of a boiler repair and live in Stourbridge, Harborne, Wolverhampton or any of the surrounding areas, please call us on 0330 113 2248 or drop us an email at info@bogstandardplumbing.co.uk. We'll look forward to hearing from you soon.