The sunny weather might have reminded you of the need for an outside tap so with this in mind here are all the advantages of having an outdoor tap.
Bog Standard Plumbing covers Stourbridge, Harborne, Dudley, Bromsgrove, and the surrounding regions with a comprehensive range of plumbing services. It doesn't matter if it's for your own home or a commercial enterprise. We have a team of engineers available today; please call us at 0330 113 2248 to book an appointment.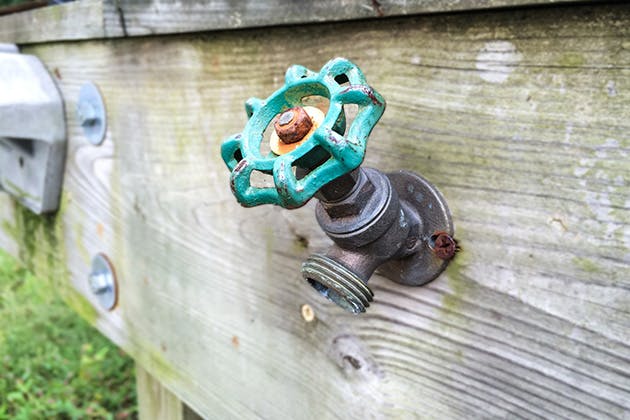 With this in mind, with summer rapidly approaching, we thought it would be good for me to write a blog about these unsung heroes, particularly because many of us will be spending a lot of time in our gardens and outside in general. An outside tap might be beneficial for many of these activities. An outside tap can be incredibly useful for gardening, filling the kids' paddling pool, washing the car, cleaning the patio, or hosing down the dog.

An outside tap can be quite simple to instal for an experienced Plumber if you have a water supply close to an outside wall. In an ideal world, the outside tap would be linked to the mains under the kitchen sink if it is located on an exterior wall.
Don't worry if this isn't your household setup; an outside tap can still be placed without a readily available water source. It's just that it's more complicated and maybe more expensive. It's possible that pipes will need to go beneath the floor or be boxed in, which would be a considerably more difficult task.
If you're unsure we can help you decide which outside tap to install. If you're going to buy a tap on your own, be sure it meets British Standards. These standards stipulate that a check valve must be fitted on an outdoor tap. This valve ensures that water may only flow out of the mains in one direction. Water can become contaminated with dirt, mud, or grit, especially in a garden or on the street, and the check valve guarantees that no contaminants enter the main water supply.

Some people choose to install only a cold tap outside, but you could also opt to put in a hot tap. This can come in handy while filling the kids' paddling pool, washing the car, or even cleaning the dog.

Get in touch with our Stourbridge plumbers
Please phone us on 0330 113 2248 or send us a message through our contact form if you need a plumber in Stourbridge, Harborne, Dudley, Bromsgrove, or the nearby regions. We'll be with you as soon as possible. Remember to write down our phone number so you can call us whenever you need a plumber in the Stourbridge area.

Thanks for reading our blog we hope you found it helpful if you want to see more about our plumbing services why not check out our service pages. If you'd like to see some of our work for yourself why not check out our gallery. Alternatively, you can read our customers feedback on our reviews page.