Emergency boiler repair Stourbridge
We are specialists in emergency boiler repair services across Stourbridge and all surrounding areas.
Boilers tend to let us down more times than we'd like, so that's why you should always know who to call when your boiler breaks down in Stourbridge. In a boiler emergency, you should contact a Gas Safe registered plumber (like one of ours here at Bog Standard Plumbing) to fix it for you. You can contact us by calling 0330 113 2248 or sending an email to info@bogstandardplumbing.co.uk.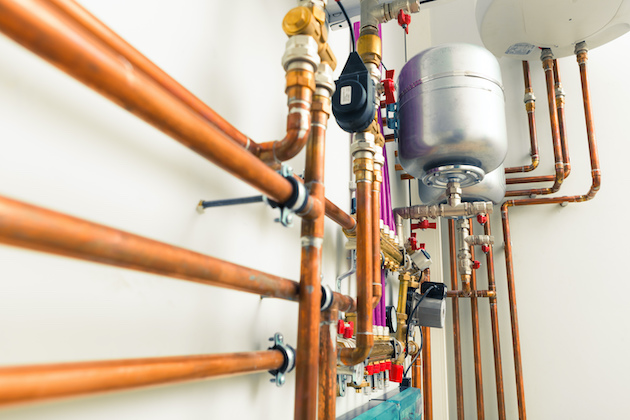 What should I do if my boiler breaks down?
If you think that you're experiencing a boiler breakdown emergency, then the first step is to not be sent into panic mode. There are various checks you can take to ensure that your boiler has not in fact broken down entirely, and there is a possibility that you can fix these problems while on the phone with one of our engineers. In any case, we'd advise that your first port of call should be to ring us on 0330 113 2248 and we can walk you through the processes of how to get your boiler working again. However, if this is to no avail, then we must book some time in for one of our experienced engineers to visit your property and fix the boiler ourselves in order to limit any damage caused and to ensure that we deal with the problem safely and professionally.
Why trust Bog Standard Plumbing for emergency boiler repair in Stourbridge?
You can trust our boiler repair services as all our engineers are Gas Safe registered. We have built up a strong customer base in the Stourbridge area for many years now, and evidence of this can be seen on our Checkatrade profile with many 5-star reviews from our previous clients.
At Bog Standard Plumbing, we ensure that we safely visit all homes throughout Stourbridge with kind, caring engineers, who always have the customer's satisfaction at the forefront of their minds. We are fiercely dedicated to serving our local community in across Stourbridge and the surrounding areas such as, Dudley, Bromsgrove and Harborne.
If that isn't enough to convince you that we're the right company for the job, we can also confirm that during the Coronavirus pandemic, we have taken further measures including using PPE and maintaining social distancing to ensure that our customers are kept as safe as possible when our staff undertake emergency plumbing work in their homes. To find out more on our risk prevention measures, then take a look at our blog post on Emergency Plumbing during COVID-19.
Call us today for boiler repair services across Stourbridge!
Bog Standard Plumbing are ready to help you with any emergency boiler repairs you need across Stourbridge. To book our engineers in to visit your property, please call 0330 113 2248 or send an email to info@bogstandardplumbing.co.uk and we will be happy to speak with you.